This has to be my fave of Roger's Twitter replies: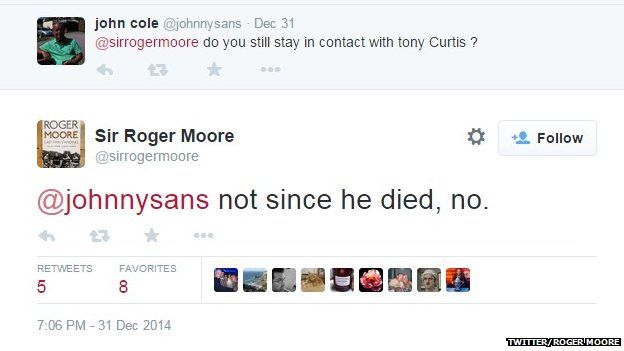 That's so James Bond - i bet it was straight off the cuff

But then there's also this: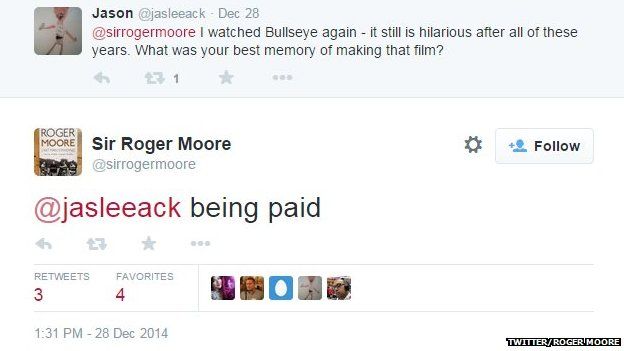 There's a real honesty to his best one liners - he was a smiling assassin in comedy terms with his sharp put downs delivered with charm.
He knew when to be sincere, as with the lovely story from a 7 year old Marc meeting him a on plane and then again 23 years later. But he also knew when (and how) to cut through the BS with an air of levity, as these two tweets demonstrate.